OurWorldInData.org is an interdisciplinary project and so I was delighted to have the chance to present at a conference for doctors in Austria last weekend. Great to talk to an audience with a different perspective and to learn from them!
At the annual OEADF conference in Salzburg, Austria I was asked to take a long-term perspective on global health, global prosperity, and peace. Here are the slides that I prepared for the 45-min talk:
Download all slides: Global Health, Prosperity, & Peace – OEADF 2015
I tried to find a balance between a global perspective and to focus on some aspects of Austria's history. It is worth remembering how recently Austria grew out of absolute poverty. This chart is based on Martin Ravallion's data (published in this World Bank report) and shows how recent the history of poverty in Austria really is.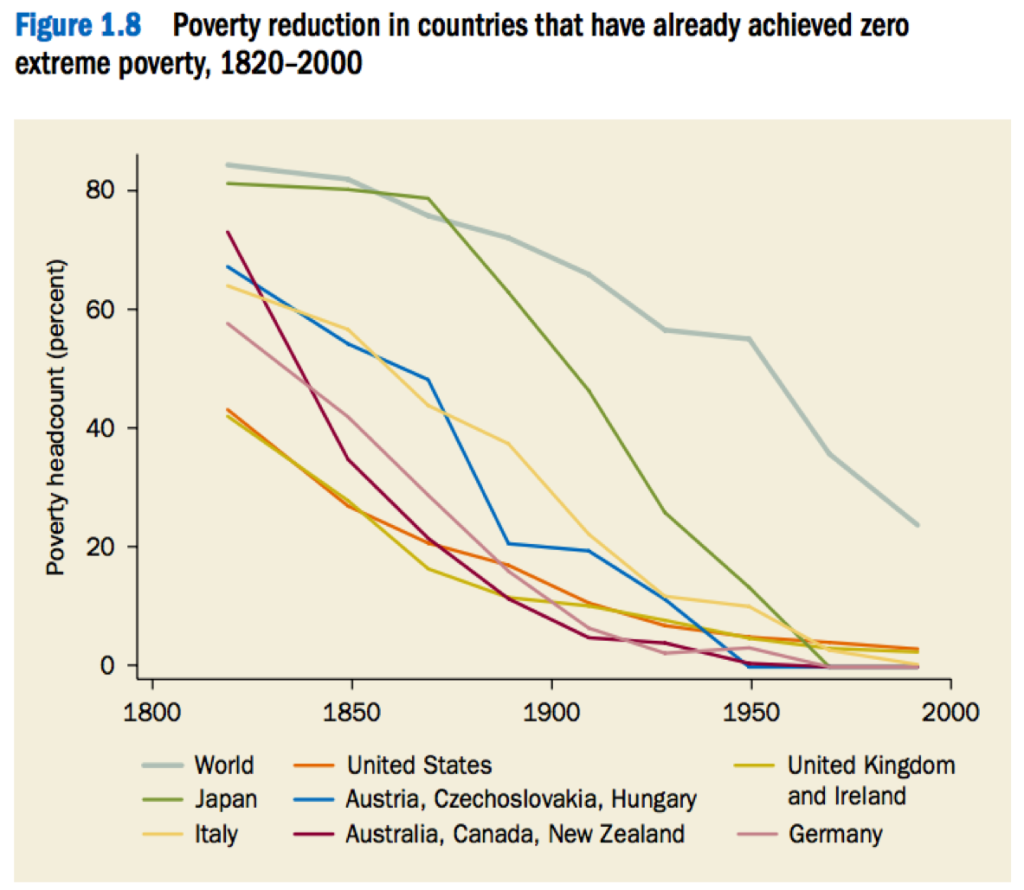 In my talk on Saturday I talked about the history of the so called 'Swabian children' (Schwabenkinder): Poor peasant families from the Alps (today's Austria, Switzerland, and Italy) sent their children to 'child markets' in Swabia (Germany). At the markets they were bought or rented for the season to work on the fields. Around 5,000 to 6,000 children crossed the mountain passes to get to Germany – the main pass being at the today glamorous ski resort of St. Anton. Here is the picture (source) of Swabian Children that I showed in my talk. A picture from the Alps – today one of the richest regions in the world – not even hundred years ago.
Have a look at the slides to see it in the context of the presentation!