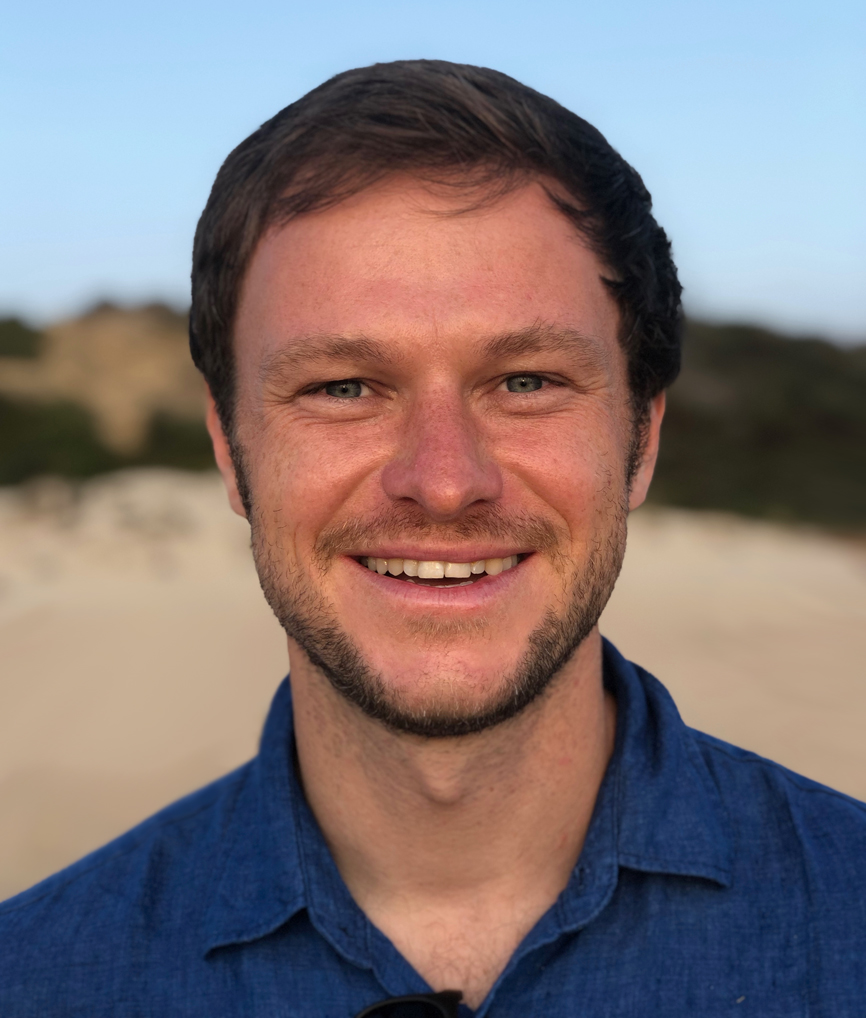 Photo by Julia Ruiz Pozuelo (licensed under CC-BY)
About me
I am a researcher at the University of Oxford and founder and editor of Our World in Data.
At Oxford I am the Director of the Oxford Martin Programme on Global Development. Together with my team I study the history and future of living conditions around the world. My research focuses on large global problems and in the past years I have published work on poverty, global health, infectious diseases, hunger, violence, humanity's impact on the environment, and inequality.
In 2011 I founded OurWorldInData.org, an open-access and open source online publication that presents the data and research necessary to make progress against these. The publication is read by several million readers every month, it is used by policymakers, and it is cited more than a thousand times every year by both academic publications and in the popular media. It is a long-term project that I am continuously working on.
Life: Born in 1983 in Kirchheimbolanden in Germany I grew up in the same town with my two sisters and brother. It is a small town – with forests towards close-by France and vineyards towards the river Rhine.
For my studies I moved to Berlin and later to Innsbruck in the Tyrolean Alps.
Throughout my studies I traveled as much as I could. We went to the Himalayas (crossed the Dolpo region), I traveled up the Nile (from Cairo southwards across Lake Nasser into Nubia. Further to Khartoum and then up the Blue Nile to the Abyssinian highlands. And then from Addis Ababa through the rift valley finally to Kenya), and I crossed the Andes from East to West on foot and bicycle. I financed this by working as a bicycle tour guide around Europe.
I graduated with two undergrad degrees, in geoscience and philsophy, and two master's degrees, in economics and philosopy. After that I started my doctoral studies in which I researched the drivers of income inequality. Towards the end of my studies (in 2011) I spent some months at the Instituto de Estudos do Trabalho e Sociedade in Rio de Janeiro and then in Vienna, working with Professor Jesus Crespo Cuaresma.
In 2012 Sir Tony Atkinson invited me to work with him at the University of Oxford. Since then I have been working here.
Media: To make progress against important problems we need access to understandable research and data – I've written about the mission of my work here. This is one of the reasons why I am publishing open-access web publications (see below).
Coverage of my work can be found in The New York Times, The Washington Post, Science, Nature, The BBC, The Financial Times, and many other publications. More media coverage of my work can be found here.
Here are some portraits of my work in the press:
Publications
Open-access online publications
Our World in Data
www.OurWorldinData.org is a web publication that focusses on the large global problems including poverty, disease, hunger, climate change, war, existential risks, and inequality. The goal is to present the research and data we need to make progress against these problems.
Often my team and I are taking a very long-term perspective to tell the social, economic, and environmental history of our world up to the present day – based on empirical data and visualized in interactive graphs and maps.
The web publication shows how living standards around the world have changed and covers a wide range of topics: Trends in health, food provision, the growth and distribution of incomes, violence, rights, wars, education, environmental changes and many other aspects are empirically analyzed and visualized in this freely available web publication.
In 2011 I started working on this project. Here is a brief interview with Oxford University on the beginnings and the motivation. It is a long-term project that I am continuously working on.
You find more information on the About page of Our World in Data.
Chartbook of Economic Inequality
Another web publication focuses on economic inequality: In the Chartbook of Economic Inequality my colleagues Tony Atkinson and Salvatore Morelli and I present the empirical evidence on how income and wealth inequality has changed over the last decades.
The Chartbook of Economic Inequality covers 25 countries – often over the course of more than one hundred years. For each country a chart shows how different dimensions of economic inequality have changed over time.
SDG-Tracker
The SDG-Tracker is the first publication that allows whether the world is making progress towards reaching the Sustainable Development Goals that the United Nations have agreed on.
Published articles
A Cross-Country Database of COVID-19 Testing
– coauthored with Joe Hasell, Edouard Mathieu, Diana Beltekian, Bobbie Macdonald, Charlie Giattino, Esteban Ortiz-Ospina, and Hannah Ritchie.
Published in Nature ScientificData | (2020) 7:345. Online here [open access].
Abstract: Our understanding of the evolution of the COVID-19 pandemic is built upon data concerning confirmed cases and deaths. This data, however, can only be meaningfully interpreted alongside an accurate understanding of the extent of virus testing in different countries. This new database brings together official data on the extent of PCR testing over time for 94 countries. We provide a time series for the daily number of tests performed, or people tested, together with metadata describing data quality and comparability issues needed for the interpretation of the time series. The database is updated regularly through a combination of automated scraping and manual collection and verification, and is entirely replicable, with sources provided for each observation. In providing accessible cross-country data on testing output, it aims to facilitate the incorporation of this crucial information into epidemiological studies, as well as track a key component of countries' responses to COVID-19.
Mapping 123 million neonatal, infant and child deaths between 2000 and 2017
– coauthored with Burstein, R., Henry, N.J., Collison, M.L. et al. (2019)
Published in Nature 574, 353–358 (2019). Online here [open access].
Abstract: Since 2000, many countries have achieved considerable success in improving child survival, but localized progress remains unclear. To inform efforts towards United Nations Sustainable Development Goal 3.2—to end preventable child deaths by 2030—we need consistently estimated data at the subnational level regarding child mortality rates and trends. Here we quantified, for the period 2000–2017, the subnational variation in mortality rates and number of deaths of neonates, infants and children under 5 years of age within 99 low- and middle-income countries using a geostatistical survival model. We estimated that 32% of children under 5 in these countries lived in districts that had attained rates of 25 or fewer child deaths per 1,000 live births by 2017, and that 58% of child deaths between 2000 and 2017 in these countries could have been averted in the absence of geographical inequality. This study enables the identification of high-mortality clusters, patterns of progress and geographical inequalities to inform appropriate investments and implementations that will help to improve the health of all populations.
---
Recent trends in income inequality
– coauthored with Joe Hasell and Salvatore Morelli (2019)
Chapter 9 in Reducing social inequalities in cancer: evidence and priorities for research. Published in 2019 by the International Agency for Research on Cancer and the World Health Organization. Online here [open access].
Summary: In most advanced industrialized economies, within-country income inequality has risen since the 1980s after falling earlier in the 20th century. However, there were significant differences between countries in terms of the timing and extent of the rise.
Globally, the picture is much more complex, with recent falls in inequality in many high-inequality countries resulting in an average Gini index today that is quite similar to that of about 1990.
Significant rises in inequality since 1990 in several populous countries, including China, India, and the USA, mean that the average person lived in a country that had meaningful rises in inequality.
Given several concerns about data quality and interpretation, it is important to consider multiple perspectives on inequality. In particular, figures on top income shares that incorporate tax data and national accounts are a key complement to standard Gini index estimates based on survey data alone and, in some cases, present notably less benign trends in recent years.
---
Ökonomie und Globale Gesundheit [Economics and Global Health]
– coauthored with Stefan Kohler Pascal Geldsetzer, and Till Bärnighausen (forthcoming)
In: Bonk M, Ulrichs T, editors. Global Health: Eine Einführung in die Globale Gesundheit. Berlin: De Gruyter; 2020.
---
GDP per capita versus median household income: What gives rise to divergence over time?
– coauthored with Brian Nolan and Stefan Thewissen (2018)
Published in the Review of Income and Wealth. 17 May 2018. Online here.
– We wrote a summary for VoxEU: Stagnating median incomes despite economic growth: Explaining the divergence in 27 OECD countries – online here [open access]
– And based on this research Stefan and I wrote an article for Vox.com: 'The US lags far behind its peers on "inclusive" economic growth'– online here [open access]
Abstract: Divergence between the evolution of GDP per capita and the income of a "typical" household as measured in household surveys is giving rise to a range of serious concerns, especially in the USA. This paper investigates the extent of that divergence and the factors that contribute to it across 27 OECD countries, using data from OECD National Accounts and the Luxembourg Income Study. While GDP per capita has risen faster than median household income in most of these countries over the period these data cover, the size of that divergence varied very substantially, with the USA a clear outlier. The paper distinguishes a number of factors contributing to such a divergence, and finds wide variation across countries in the impact of the various factors. Further, both the extent of that divergence and the role of the various contributory factors vary widely over time for most of the countries studied. These findings have serious implications for the monitoring and assessment of changes in household incomes and living standards over time.
---
Median household income and GDP
– coauthored with Brian Nolan and Stefan Thewissen (2018)
Published in Brian Nolan (ed) – 'Generating prosperity for working families in affluent countries', Oxford University Press. Information about the book here.
---
Rising income inequality and living standards in OECD countries: How does the middle fare?
– coauthored with Thewissen, S., Kenworthy, L., Nolan, B., M., Smeeding, T. (2018)
Published in the Journal of Income Distribution, Vol 26, No 2 (2018). Also available as LIS Working Paper Series no. 656. Online here.
Abstract: Income inequality has increased in a number of the rich democratic nations over the past generation. We examine whether this has reduced income growth for middle income households. Using LIS, OECD and WID data, we show how median household incomes and income inequality have evolved between 1980 and 2013, and we analyse whether these trends are related. Growth in median incomes is negatively associated with changes in the Gini but not with changes in top income shares. Economic growth is strongly associated with growth in median incomes, although it does not seem to fully transmit.
---
Allocation of development assistance for health: Is the predominance of national income justified?
– coauthored with Sterck, O., Roser, M., Ncube, M., Thewissen, S. (2018)
In Health Policy and Planning. Volume 33, February 2018, Pages i14–i23. Online here [open access]
We wrote a summary of our findings for VoxEU here.
Abstract: Major donors heavily rely on GNI per capita to allocate development assistance for health (DAH). This paper questions this paradigm by analyzing the determinants of health outcomes using cross-sectional data from 99 countries in 2012. We use disability-adjusted life years (Group I) per capita as our main indicator for health outcomes. We consider four primary variables: GNI per capita, institutional capacity, individual poverty and the epidemiological surroundings. We construct a health poverty line of 10·89 international-$ per day, which measures the minimum level of income an individual needs to have access to basic healthcare. We take the contagious nature of communicable diseases into account, by estimating the extent to which the population health in neighboring countries (the epidemiological surroundings) affects health outcomes. We apply a spatial two-stage least-squares model to mitigate the risks of reverse causality, and use additional IV estimations as sensitivity tests. Overall we find that GNI is not a significant predictor of health outcomes once other factors are controlled for.
---
The short history of global living conditions and why it matters that we know it
Published in Current Debates in Comparative Politics, Second Edition. Edited by J. Tyler Dickovick and Jonathan Eastwood. January 2018. Oxford University Press.
---
Carbon Dioxide Emission-Intensity in Climate Projections: Comparing the Observational Record to Socio-Economic Scenarios
– coauthored with Felix Pretis (2017)
In Energy Volume 135, pages 718–725, September 2017. Online here [open access]
Oxford University Science Blog on the paper: here.
Abstract: The large span of long-run projected temperature changes in climate projections does not predominately originate from uncertainty across climate models; instead it is the wide range of different global socio-economic scenarios and the implied energy production that results in high uncertainty about climate change. It is therefore important to assess the observational tracking of these scenarios. For the first time observations over two decades are available against which the initial sets of socio-economic scenarios used in IPCC reports can be assessed. Here we compare these socio-economic scenarios created in both 1992 and 2000 against the recent observational record to investigate the coupling of economic growth and fossil-fuel CO2 emissions. We find that the growth rate in fossil fuel CO2 emission intensity – fossil fuel CO2 emissions per GDP – over the 2000s exceeds the projections of all main emission scenarios. Proposing a method to disaggregate differences in global growth rates to country-by-country contributions, we find that the relative discrepancy is driven by high growth rates in Asia and Eastern Europe, in particular in Russia and China. The growth of emission intensity over the 2000s highlights the relevance of unforeseen local shifts in projections on a global scale.
---
Why is Income Inequality Increasing in the Developed World?
– coauthored with Jesus Crespo Cuaresma (2016)
In Review of Income and Wealth – Volume 62, Issue 1; March 2016; Pages 1–27. Online here.
Abstract: We address empirically the factors affecting the dynamics of income inequality among industrialized economies. Using a panel for 32 developed countries spanning the last four decades, our results indicate that the predictions of the Stolper–Samuelson theorem concerning the effects of international trade on income inequality find support in the data if we concentrate on imports from developing countries as a trade measure, as theory would imply. We find that democratization, the interaction of technology and education, and changes in the relative power of labor unions affect inequality dynamics robustly.
---
Borders Redrawn: Measuring the Statistical Creation of International Trade
– coauthored with Jesus Crespo Cuaresma (2012)
Published in The World Economy – Volume 35, Issue 7; July 2012; Pages 946–952. Online here.
Abstract: In this note, we quantify how much of the increase in the volume of international trade that took place since 1945 is attributed to the reclassification of within-country trade to international trade owing to changes in national boundaries. We do so by imposing the territorial delimitations corresponding to 1946 to the current trade flow data, thus quantifying the volume of international trade that would not have been labelled international given national boundaries right after the end of World War II. Our results show that the effect of 'boundary redrawing' corresponds roughly to 1 per cent of the total volume of international trade. If colonial trade had been statistically considered to be within-country (within-empire) trade instead of international trade, the independence of colonies would have raised this effect to approximately 3 per cent of total trade.
Working papers
Turning the paradigm of aid allocation on its head
– coauthored with Olivier Sterck and Stefan Thewissen
Abstract: How should aid be allocated among countries? Past research efforts to answer this question followed three steps: (1) the definition of an objective function; (2) the characterization of its functional form; and (3) the estimation of its parameters. Each step has been heavily criticized. While thought provoking, all attempts to refine the objective function and its functional form have increased complexity, overburdening the already too fragile parameterization step. We argue that a complete rethinking and reversal of this paradigm is needed. We start by examining what can be estimated with "sufficient" credibility. We then define five key properties or axioms which are justified in terms of fairness, proportionality, and encouragement domestic investments. Finally, we combine these elements into an allocation formula. The framework is applied to the allocation of development assistance for health.
---
Models, regimes, and the evolution of middle incomes in OECD countries
– coauthored with Brian Nolan and Stefan Thewissen
LIS Working Paper Series no. 660. Online here.
My Twitter Feed
On Twitter I share what I am working on and what interests me. You find me at Twitter.com/MaxCRoser.